The Michigan State Numismatic Society
Local Club News:
Feb. 10 Meeting at HVNS. Quiz Night: "Women on Money" and "Daffy Denomination Definitions". www.hvns.org
"PANS Club Educational Numismatic Tour to Eastern Europe and Russia" HERE for more information. 05-10-2016 to 05-26-2016
Special MSNS Member Benefit—Save on Shipping and Insurance with "Ship and Insure" MORE INFO HERE
Have some news about your Michigan Coin club? Send it to the webmaster.
Next Convention - April 8,9,10 2016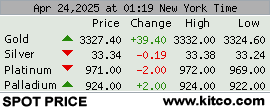 Young Numismatist News
YN Announcement: 10-27-2014 CLICK HERE
YN Program Guidelines: 10-27-2014 CLICK HERE
ANACS coin grading service will be providing a coin submission (only) service at the Spring Convention and Coin show on Friday and Saturday.
ANACS is nationally recognized as one of the top 3 coin grading services in the United States. They will have a representative at the MSNS fall show to accept your coins for submission, shipping and grading by ANACS professionals.
Professionally graded coins provide assurances of authenticity and grade that enhance resale opportunities and generally bring higher prices. Please stop by the ANACS table and discuss the submission of your coins with the ANACS representatives.
Do you want to grow your numismatic knowledge? ANA and MSNS are pleased to offer an educational course, "Grading Mint State Coins."
Register by Feb. 12, 2016, for a $20 early enrollment discount.
Applications can be found HERE
If you didn't make it to the convention you missed out on one of the most interesting artefacts regarding Lincoln that you could of ever seen!
A few of the MSNS distinguished participants at the convention.How would you like to sit down and listen to stories from these three gentlemen?